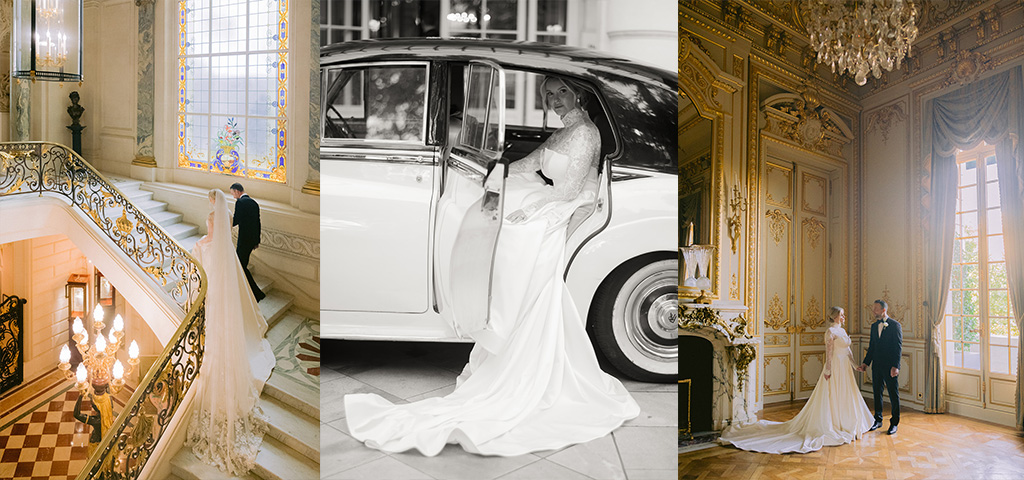 Elopement Shangri-la Paris - mariage hotel Paris
Elopement at Shangri-La Paris: A Perfect Celebration of Love
On that fateful day, Shangri-La Paris played host to the elopement of Stacay and Eric, as they chose to celebrate their love in the splendor of a magnificent Parisian palace. The intimate ceremony, attended by their nearest and dearest, took place on one of the breathtaking terraces of Shangri-La, offering a breathtaking view of the iconic Eiffel Tower. The setting was truly idyllic, a perfect reflection of the deep and enduring love shared by the newlyweds. As the sun set on the horizon, Stacay and Eric exchanged vows, promising to cherish and honor one another for all the days of their lives. It was a moment of pure joy and happiness, one that will be forever etched in the hearts and minds of all who were present.
Capturing Romantic Memories at Shangri-La Paris: A Perfect End to a Perfect Wedding Day
Following their elegantly organized and officiated wedding ceremony, orchestrated by the skilled wedding planner French Grey Events, the newlyweds embarked on a romantic photo session throughout the various stunning locations of Shangri-La. The couple began by posing on the grand stairs, before moving on to the various opulent French lounges. The newlyweds took advantage of the luxurious surroundings, capturing unforgettable memories of this most special of days. As they posed for the camera, surrounded by the splendor of Shangri-La, it was clear that the love between Stacay and Eric was stronger than ever. The couple session was a delightful and meaningful way to conclude their perfect wedding day, one that they will always cherish in their hearts.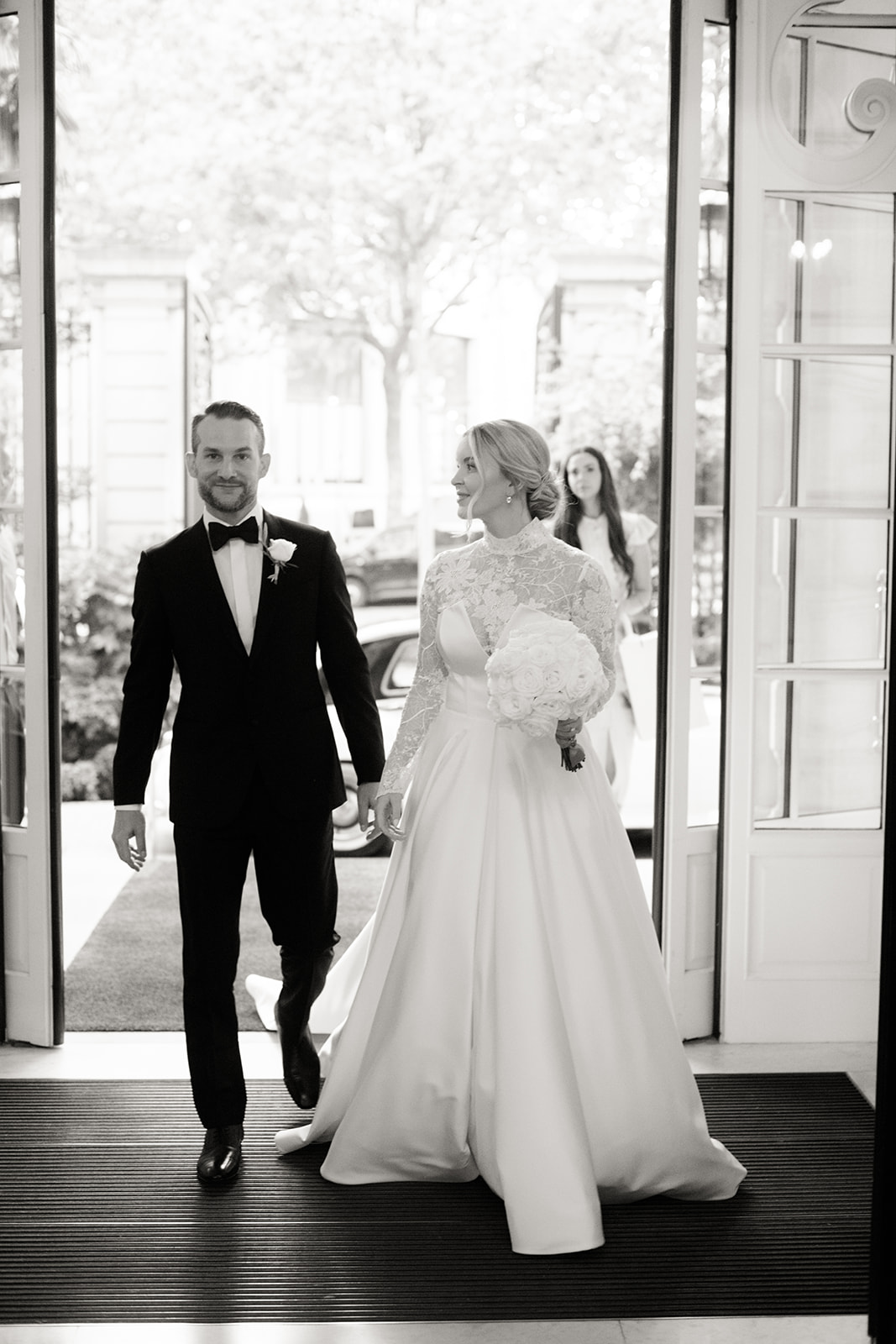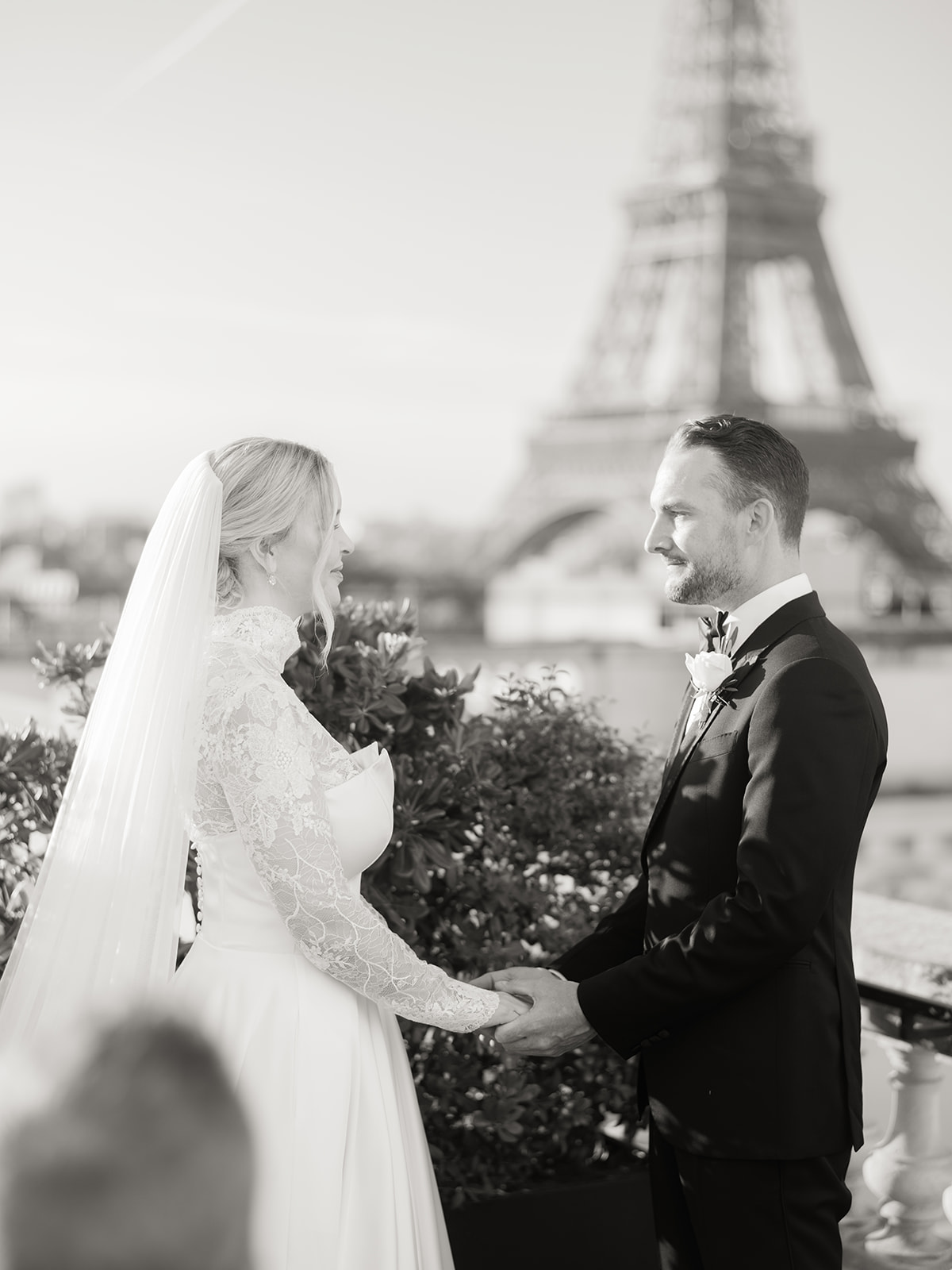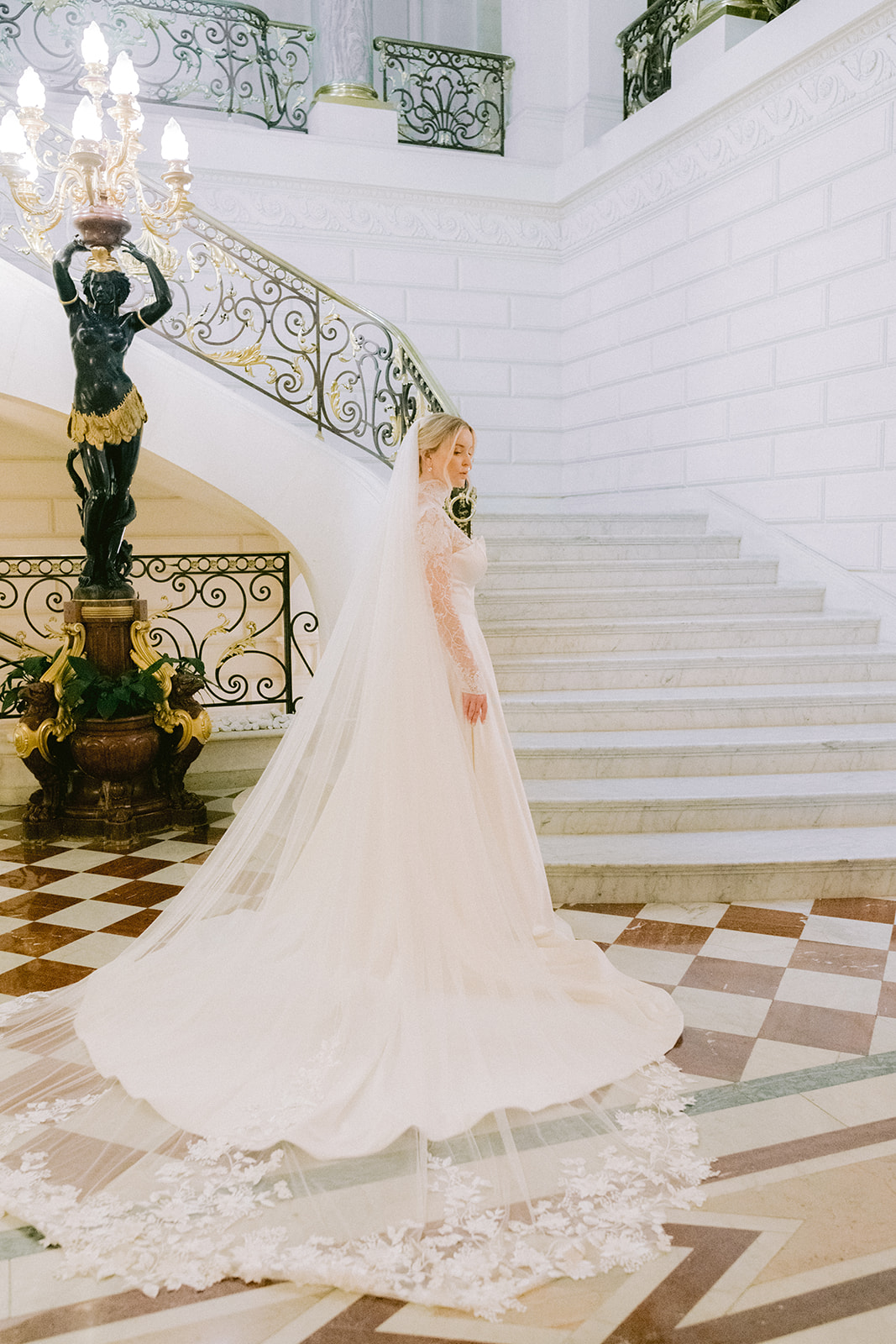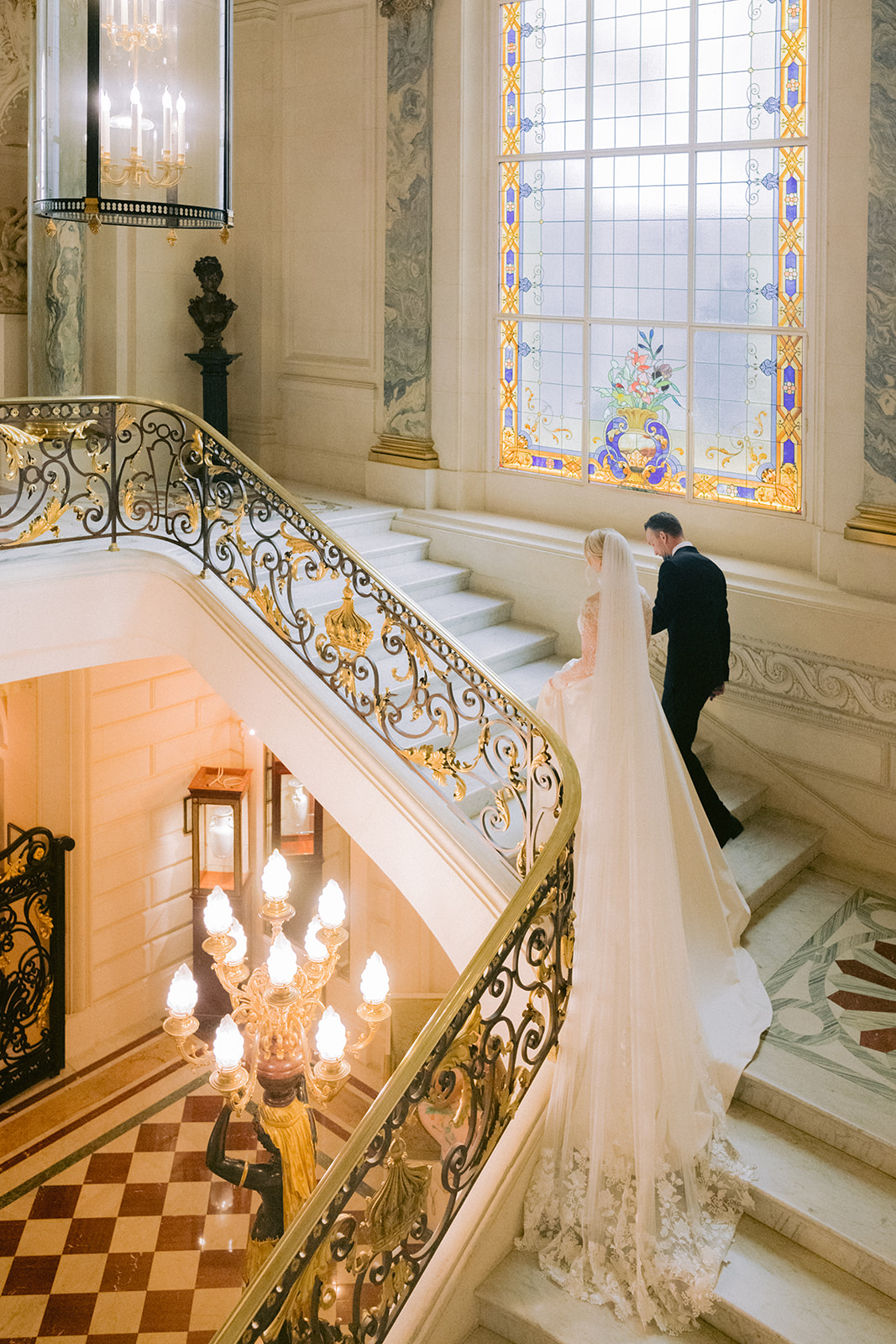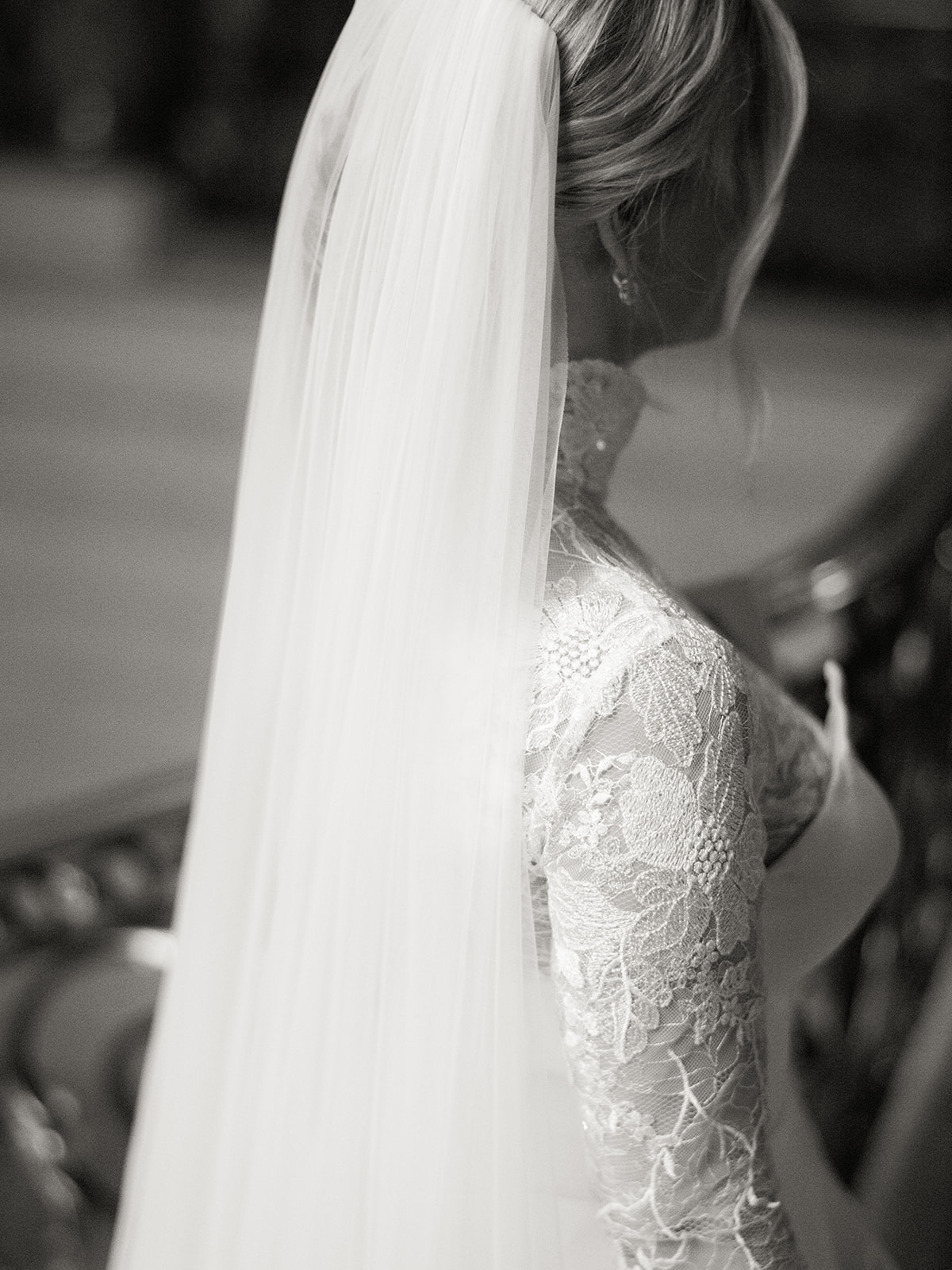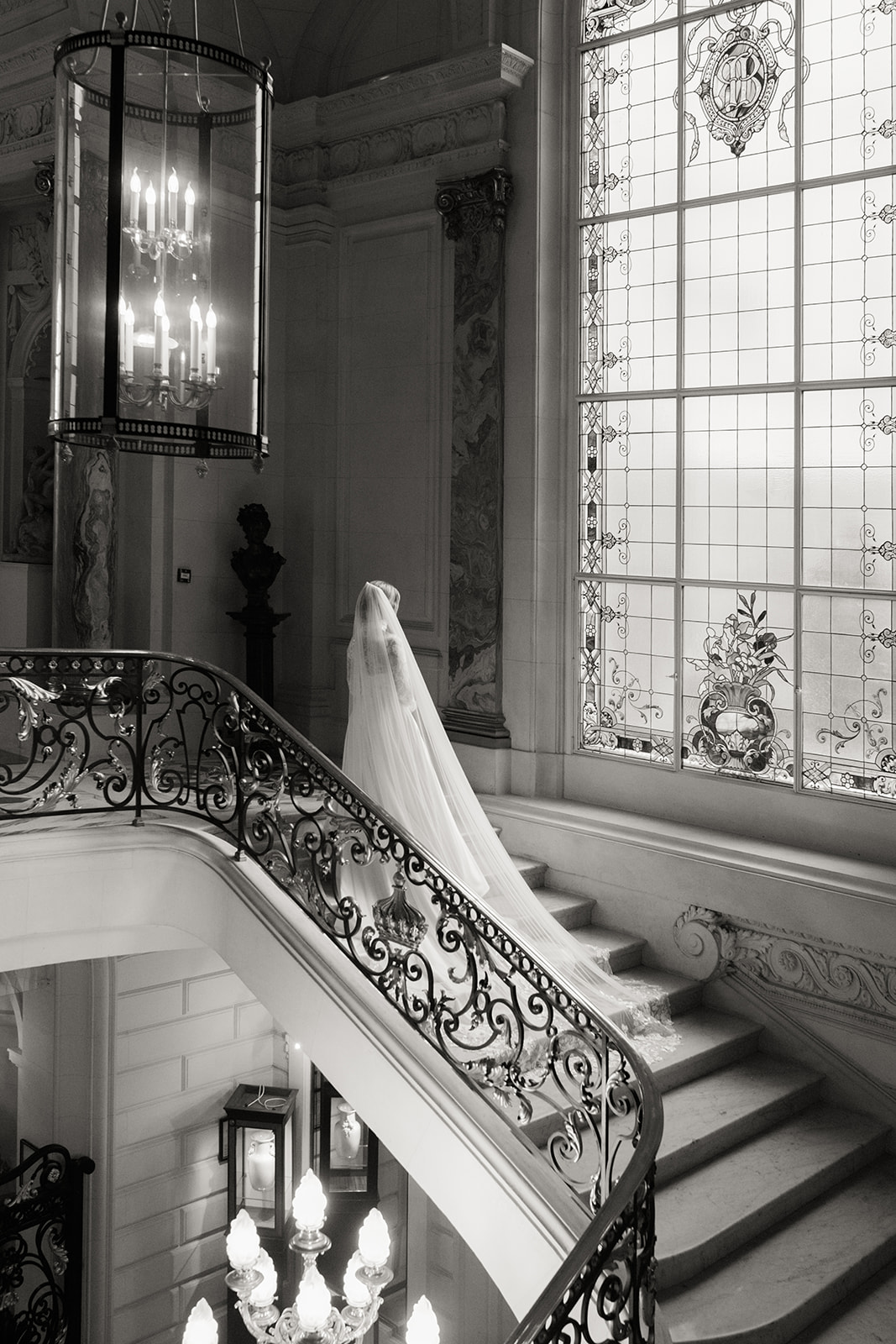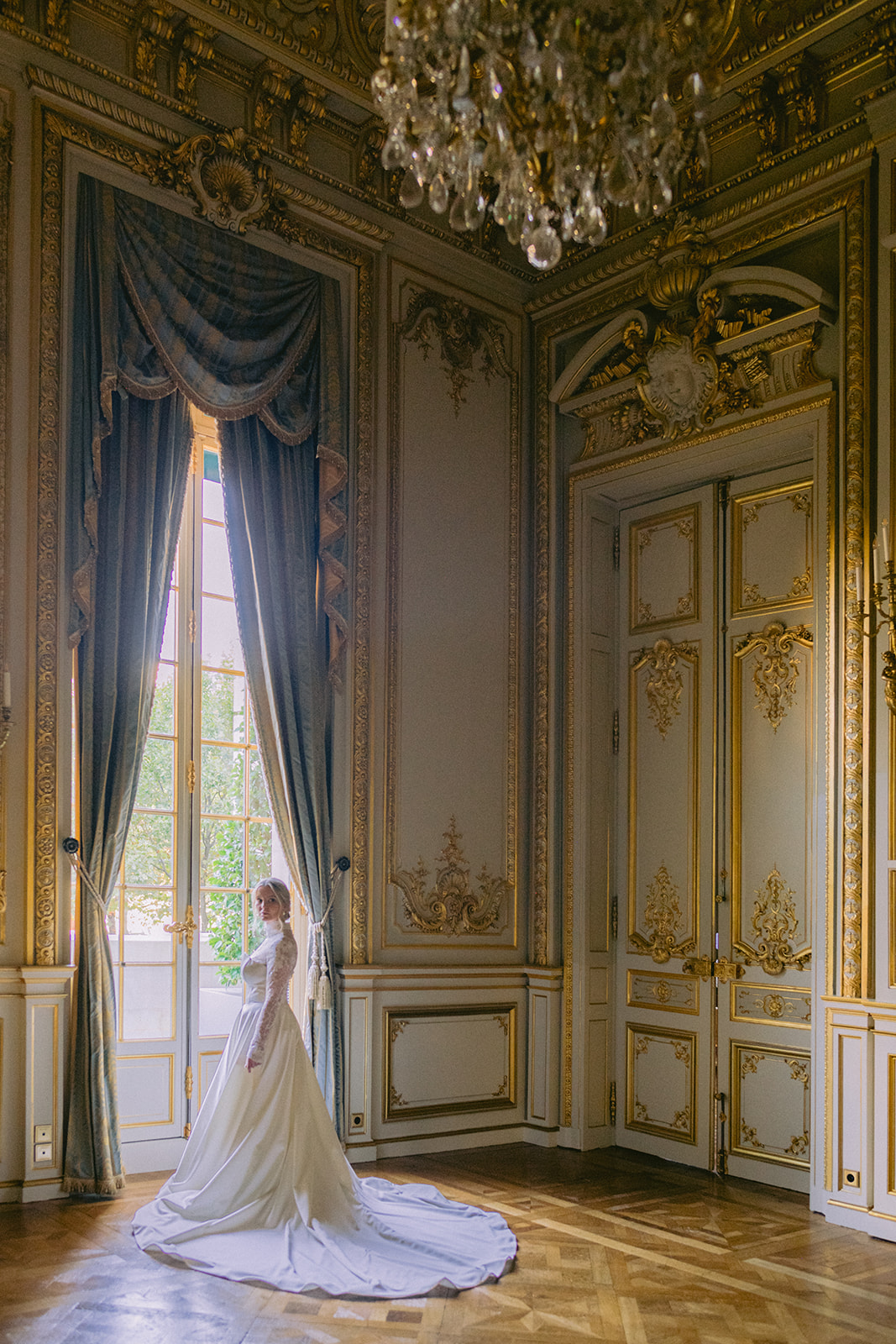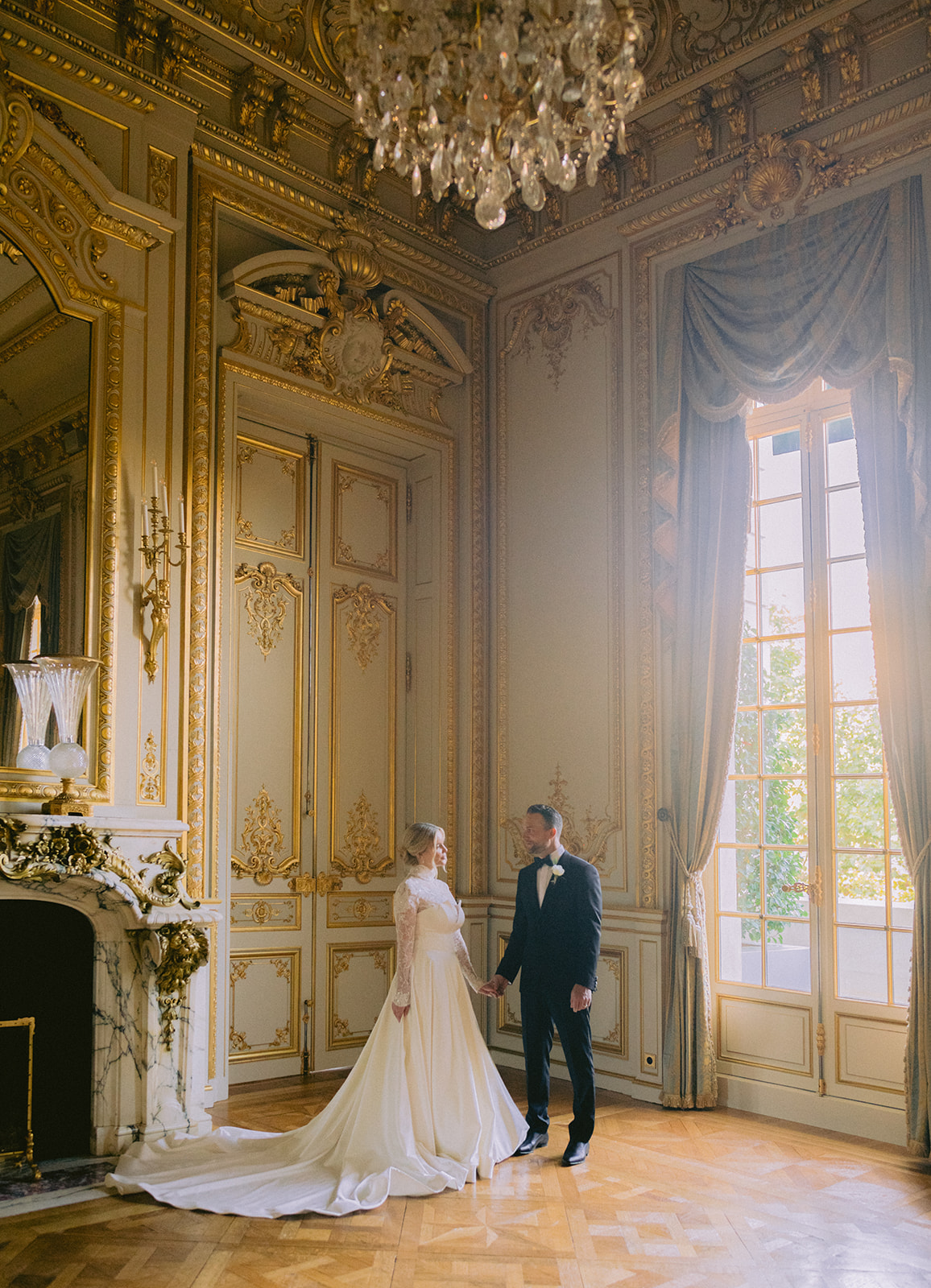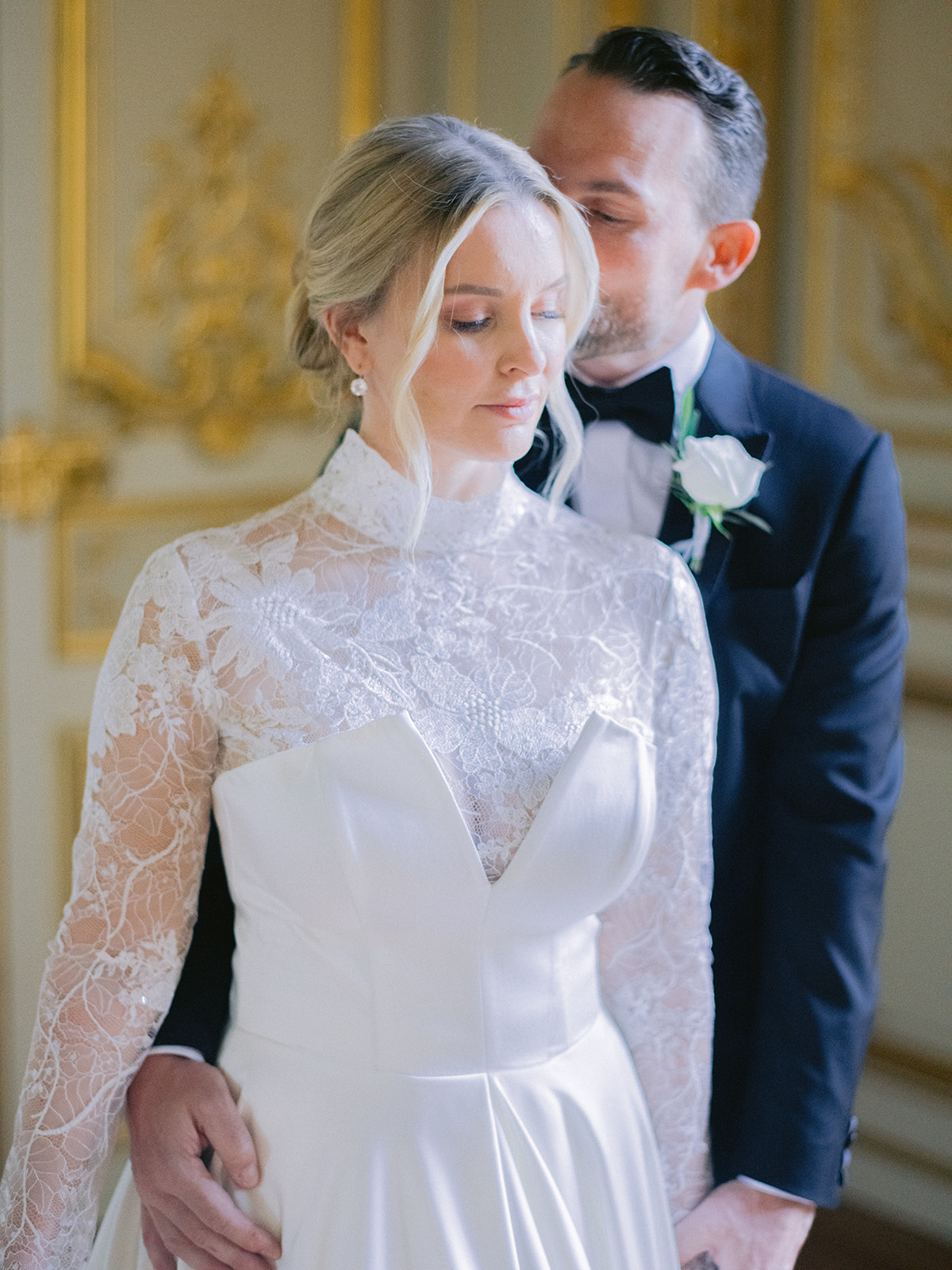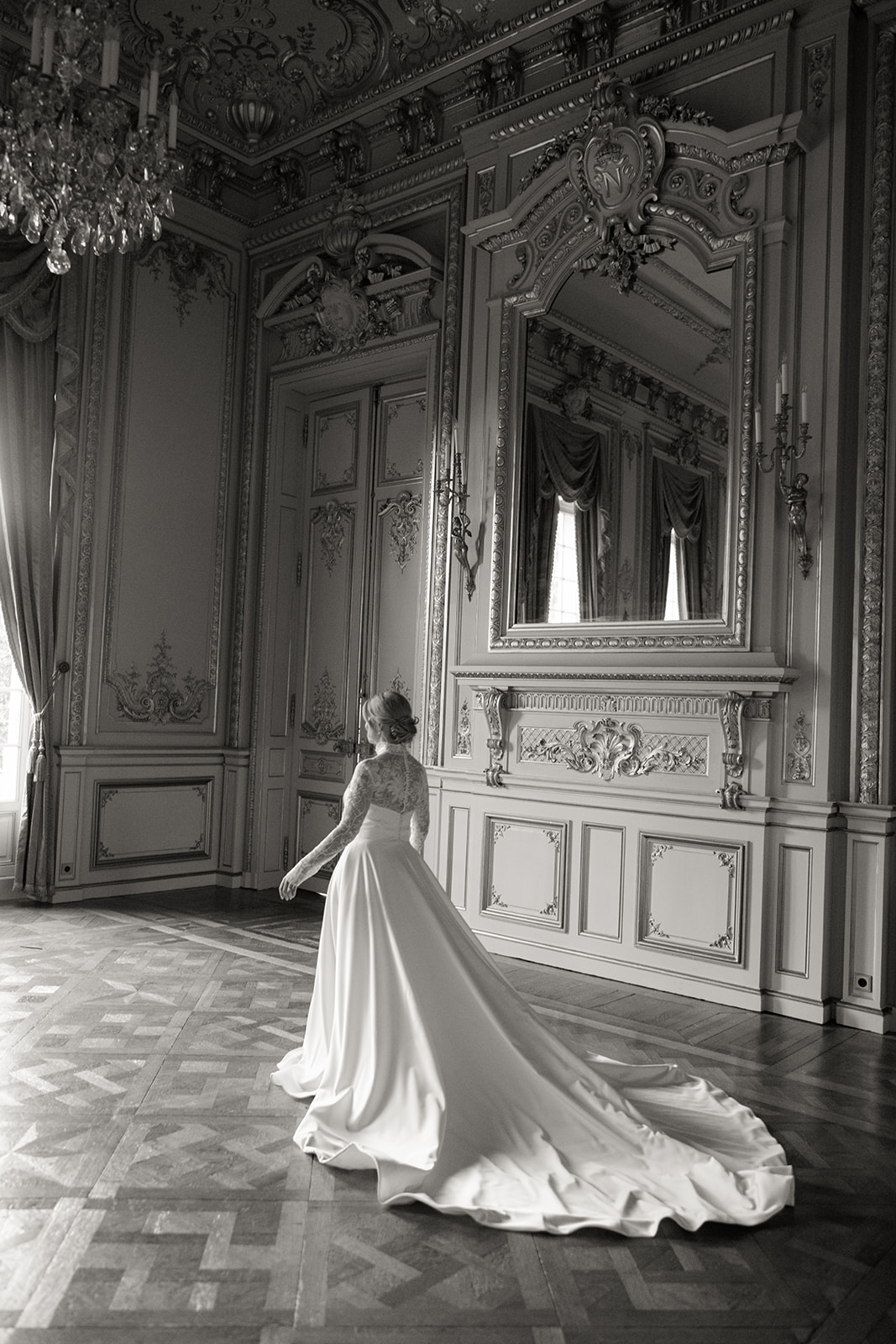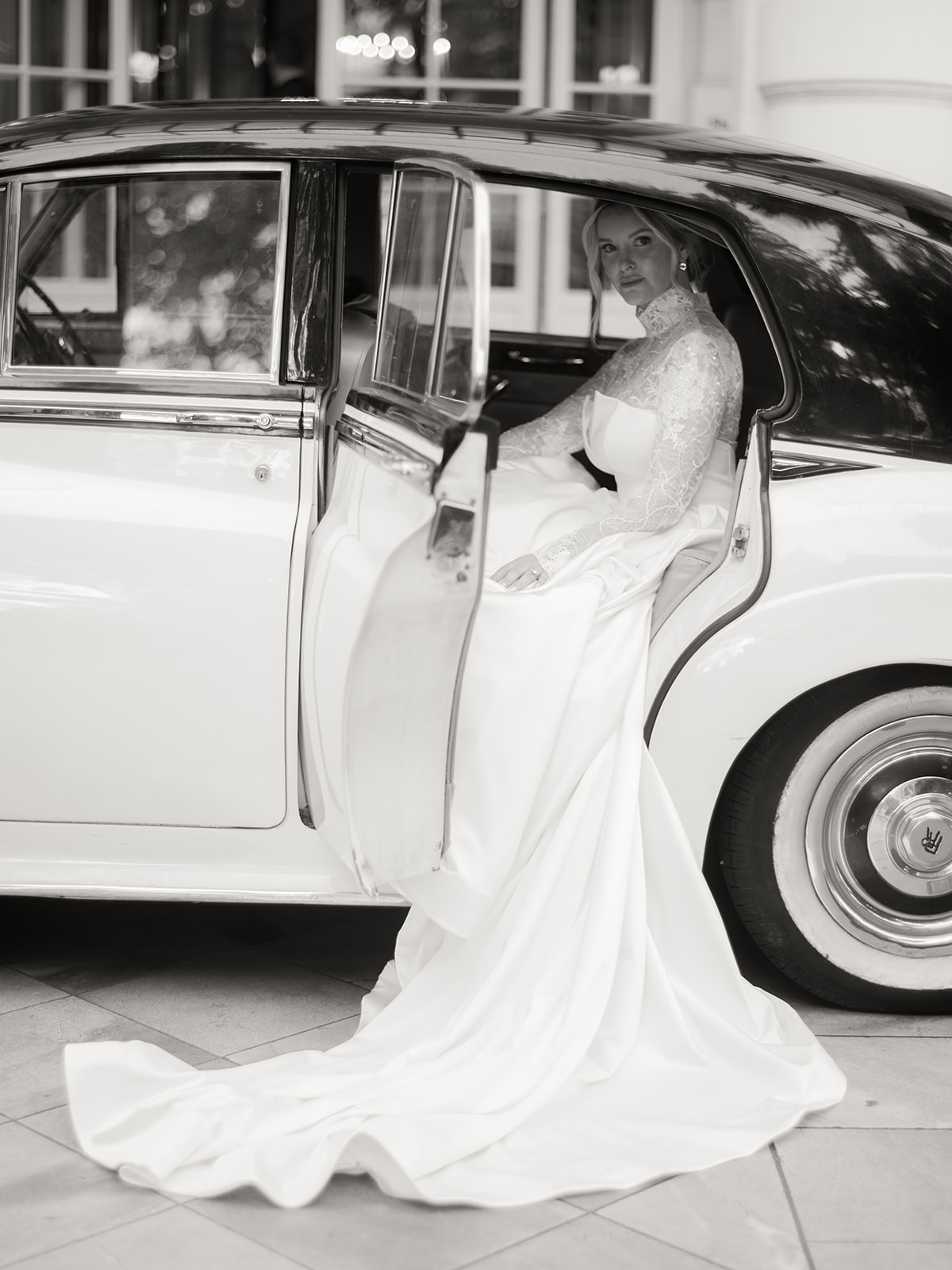 Elopement Shangri-la Paris
Celebrating your love in the stunning city of Paris, as this couple did with their elopement at Shangri-La Paris, is an experience that will remain etched in your memory forever. On this momentous occasion, I am honored to be able to offer my guidance and professional expertise to ensure that your special day is truly unforgettable. With a deep understanding of the city and its many breathtaking locations, I am well-equipped to help you plan the perfect wedding, pre-wedding, or couple session. Paris is a city of endless romance and charm, and I am eager to help you discover all that it has to offer as you celebrate your love.